Why do we need helmet?
Globally, road injuries is the major cause of death and yearly there are about 1.2 million people died or is either disabled or injured. Many of those comes from low income or middle class families all over the world where bicycles and motorcycles are the leading form of transportation.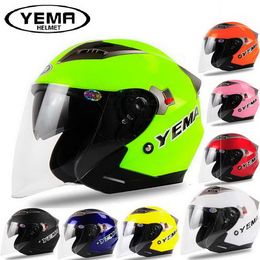 Motorcycle drivers are easily injured cause of lack of physical protection while they share common space with large moving cars or trucks and buses. It is the size also that makes it hard to see or is less visible on the road that is pointed as one of the cause of accidents. Aside from that, the lack of balance and slippery road is a major issue as well especially when it is raining or is on muddy, rocky or sandy terrain.
The main cause of death among drivers are head and neck injuries that is why good protective gears are important. There are many sellers of helmets from premium to first class fake or substandard. But always remember that when you are riding a motorcycle you are already risking your life, which goes the saying that when you are using a motorcycle one foot is already under the ground. That is why you should always be careful and choose wisely your protective gears.
Having a good helmet will help ease the impact and will protect your skull and neck. Among the best helmets out there in the market one stands out and that is Yema which is made by Lanxi Yema Motorcycle Fittings Co. Ltd. They have been making helmets for more than 10 years. They are certified and passed the international quality management system ISO 0991:2000 plus many other certifications that is obtained to produce quality products for your safety. Each product is meticulously scrutinized and was strictly inspected by experts all to make sure that products can handle impact and protect each customers.
Other benefits of using a helmet
Weather protection
When driving you will be exposed to many elements like rain, wind and heat. Having a helmet will protect you especially your eyes. I remember that one time I was driving a motorbike in our city and it was really windy then all of a sudden something struck my left eye. I went home and tried to wash it down but it wont go down and it was evening already, when i woke up my left eye was so swollen and I rushed to the eye clinic. The doctor looked at it and applied anesthesia on it and removed using a twisser a really thin glass. It was imbedded already and I'm so glad that it dodi not cause me blindness. That made me realize that using a helmet is important. Also using helmet will help you see clearer especially if its raining. It also lessens the heat you will feel beating down on your head.
Lessens medical bill
Most people who have met accidents do not have helmet and that gave them higher health care expenses. Most injuries involve head, neck and shoulder injuries and depending on how extensive the blow is the bigger is the medial bill which includes xray, diagnosis, observation and surgery and even follow up therapy like Physical therapy which are sometimes not coevred by your insurance.
There are many types of helmets out there. You can choose from like the full face helmet, the summer helmets, the flip up helmets, cross helmets, open face helmets and the halley helmets.
How about Yema Helmet Brand? Let me tell you why I have featured it here and you be the judge.
Yema Full Face Helmet Features:
This helmet has really good ventilation for drivers comfort
Removable liner and washable
Liners are odor resistant and has antibacterial properties
DOT approved
Light weight
Aerodynamic design that reduces noise beneficial when driving
Unisex fit
If you wear glasses you can use the helmet as well
Has manufacturers warranty
Great head fit
Quick release chinstrap mechanism which makes it easy to use and to buckle safely
High density foam
Comfortable and stylish
See best motorcycle helmet from YEMA
It is your responsibility
Each rider is responsible for his or her own safety. Our body is really fragile and riding a motorbike is putting you at risk since you need to balance well and there is no external covers between you and the cars or other vehicles that you might encounter at the road. Having a helmet may give your head proper cushion and may minimize impact. Understanding your body will give you the importance of having this important gear. Now, the governments are giving compulsory law that each rider must use one when riding. This law applies to all people of all ages. It is your responsibility. Even your back passenger must have his or her own helmet for their safety.
So If you want to enjoy riding your motorbike and feel a lot more safe, better use a Yema Helmet brand . Happy riding.